Vital Spot started in 2001 at Geocities, back in the day when not even Google could find the lyrics of "Gwarn!" or any other Pato Banton song. So it was that the first Vital Spot (dedicated to Mr. Banton) was created, and all the lyrics that could be found in the CD booklets were transcribed. But still "Gwarn!" was missing :-( Big was the surprise when Mr. Patrick Murray (Pato himself) sent an email loaded with positive vibes and a ton of lyrics! G. W. A. R. N. spells GWARN! :-)
All biographies and discographies come from I&I own research. Many lyrics come from I&I own transcription, others are transcribed from the CD booklets, contributed by Reggae lovers all around the globe, or gathered from the World Wide Web. But no matter their origin, all lyrics are checked several times against the song recordings, and all corrections and contributions are always very much appreciated.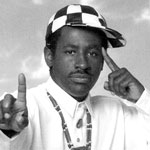 Pato Banton
Online since
2001-06-28 *
* at Geocities.com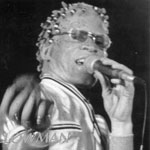 Yellowman
Online since
2004-04-10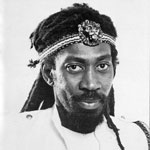 Bunny Wailer
Online since
2004-10-31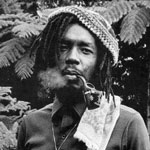 Peter Tosh
Online since
2006-10-17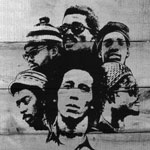 The Wailers
Online since
2006-11-19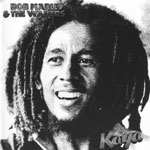 Bob Marley
Online since
2007-01-23
I love Jah's Reggae. I stand in love with it since I was 13. Everyday I am uplifted by Jah music and enlightened by Jah words. I know I will love Jah's Reggae all the days of my life. Then I&I will sing it for all eternity. This Vital Spot is for Jah and for everyone who loves Jah's Reggae.
THANKS
Infinite thanks to Jah Jah for absolutely everything and so much more. Thanks to my family for their unconditional love. Jah bless. Thanks to The Wailers, Bob Marley, Peter Tosh, Bunny Wailer, Yellowman, Pato Banton, Israel Vibration, UB40, Don Carlos, Jimmy Cliff, Toots & The Maytals, Black Uhuru, Steel Pulse, The Gladiators, Culture, Charlie Chaplin, Ziggy Marley, Andrew Tosh and to every other positive Reggae artist out there. Jah bless them all.
Thanks to all who have sent words of encouragement and positive vibrations. You know who you are, Jah knows who you are. Jah bless. Special thanks to Patrick Murray, Claudia Taboada, Richi, Frank Sanchez, Stuart, Daniel Scott, Ken Pisano, David Bartell, Christian Regaud, Chris Singh, Mike Hart, Miss Mouse, Melissa D'Angelo, Robert Fowles, Fernanda, Flavia, Jason, Bo Selecta and Frederick Eugene Grinder III for their contributions to this web site. Jah bless them all.